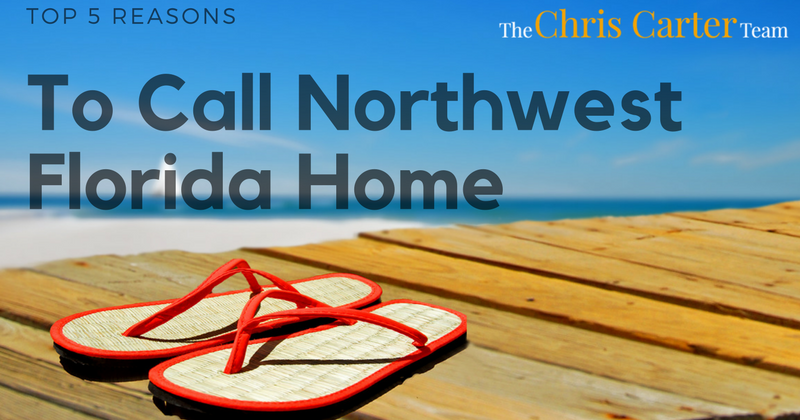 The Panhandle region of Florida is not usually the first place that comes to mind when people think of the Sunshine State. But for those in search of an incomparable quality of life that offers something for everyone, Northwest Florida is where it's at.
Toes in sugar-white sand, access to the best seafood, tons of affordable real estate, endless fun in the sun, and an array of water-based adventures, this place is a tough one to turn down. Life in Northwest Florida is all about finding your tempo in an already relaxed place.
As the Northwest natives often say, "take it easy"! Here are five reasons why you should pack up and move to the best parts of the Sunshine State.
Enjoying Life in the Slow Lane
Northwest Florida is not about the glittering global metropolis lifestyle found at the opposite end of the state. In fact, it couldn't be more to the contrary! This part of Florida prefers to move at a leisurely pace. You won't find massive skyscrapers and 8-lane highways, instead, you'll discover welcoming wrap-around porches, endless sweet iced tea, and daily trips to the beach.
The Best Beaches in the World
Northwestern Florida isn't called the Emerald Coast just for anything! The pristine aquamarine water and luxurious white sandy beaches typically catch beach combers off guard, in absolute awe of their beauty. Hues of blues and greens so saturated in color, it's hard to believe your own eyes. You don't have to travel to the Caribbean or southern hemisphere to experience such beauty. Doctor Beach continues to rank more than a few Panhandle beaches No.1 over the years. With hundreds of miles of beach-scape, you'll be sure to find your favorite spot along this glorious stretch of sand and sea.
Extraordinary Ecosystems
The Florida Panhandle is one of the most biologically diverse regions of the world. Living here means you'll get to experience everything from dense pine forests, coastal marshes, major rivers and seepage streams. It's also home to many endangered species such as sea turtles, manatees, freshwater mussels, and tortoises. The Apalachicola River Basin and the Eglin Air Force Base are some of the most ecologically important areas of the Florida Panhandle. Living here means you'll get to see some amazing sea turtles when you're soaking up the sun in emerald waters.
Spectacular State Parks
Even if beaches aren't your thing, Northwest Florida is home to eight state parks, seven aquatic preserves, and a nationally protected seashore with over 4,000 acres of shielded wilderness. This part of Florida is packed with opportunities for camping, biking, hiking, bird watching, horseback riding, kayaking, fishing, and just about any water sport under the sun. Natural beauty is found wherever you look, from white sand to lush forests of majestic oaks draped in Spanish moss.
Destined for Prosperity
With all of its natural beauty, sparse populations, community connectedness and solid infrastructure already in place, Northwestern Florida has strong building blocks to accommodate urban areas. Over the last few years, the Florida Department of Economic Opportunity has helped Panhandle communities with the Competitive Florida grant to help areas discover ways to invest in and market their best assets to attract modern business and economic growth.
Places like DeFuniak Springs and the city of Madison have already come up with distinct strategies borne out of their initial evaluation phases with hopes of bringing vibrant, viable economies to these beautiful Northwestern communities. Living in investing in the Emerald Coast shows a promising horizon.