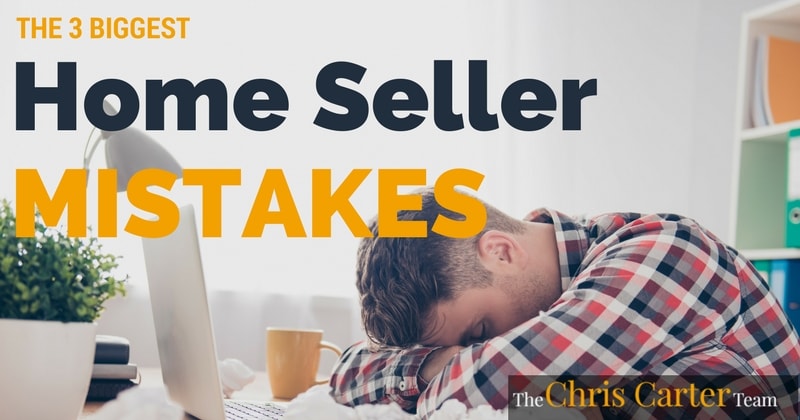 Selling a home is never an easy task. It's more than just putting it on the market. There are 3 very prominent mistakes that people make when selling their homes. Avoiding these mistakes could grant you the ability to save up to thousands of dollars. The transition from one home to another is never an easy journey, and understanding these mistakes and how to avoid them will make all your effort worth the move!
Rushing the Sale
It's understandable that, when you're ready to move out of your home and into a new one, you want to do it as quickly as possible. Lacking preparation and rushing the sale of your home, however, will hinder instead of help. First impressions are very important to buyers; oftentimes they are visiting multiple houses, so you want yours to look absolutely incredible.
Open houses, making sure the house and property is tidy, and staging are probably three of the most important things you can do in order to get a successful sale. Yard waste, old trinkets, dust bunnies behind appliances, and dents in the drywall are just a few of the details potential buyers may notice when they visit your home. Try to make your home appear inviting and pristine.
Other critical aspects of home cleanliness are the state of the bathrooms and the kitchen. People will notice grunge or distasteful smells. It may seem minor, but skimping on making your home as perfect as possible could cost you
Not Hiring a Professional
One of the biggest mistakes made on the selling market today are home owners trying to sell their own homes. Did you know that almost 90% of sellers were successful because they hired a professional real estate agent? That's because professionals have access to resources that sellers don't have. The following are just a few of things a professional can offer:
Access to up-to-date real estate information in the area
Marketing techniques proven to be successful
Staging technique recommendations
Experience negotiating counter offers
Ensuring all paperwork is completed correctly & on time
It's always difficult to determine whether a buyer is serious or not. Real estate agents will be able to use their experience in order to pin down the most reliable buyers while pointing out the ones who may not be as serious.
Professionals have made real estate their career of choice, and so they want what is best for you and your house when it all comes down to it. The average home sells within about four months; however, if you hire a good real estate professional, your home could be sold and off the market in a matter of weeks!
Setting the Price Too High
It's easy to set the price of your home too high. Memories, upgrades, blood, sweat, and tears probably went into your house, and so you want to get the most out of all that work. Never try to overrule your real estate agent, though; they are more aware of trending prices in your neighborhood than you are and will, in the end, allow you to get the most out of your home financially.
One of the most prominent problems with pricing the house too high is competition. For instance, if another house is almost identical to yours and is set at a lower price, buyers will probably be more inclined to go to that open house as opposed to yours.
As competition is so fierce, setting the price of your home in accordance to pricing trends in your area will be the fastest way to get a solid buyer. More than that, if people like your home as well as the price, it's possible they will offer an even better price just to make sure they get it!