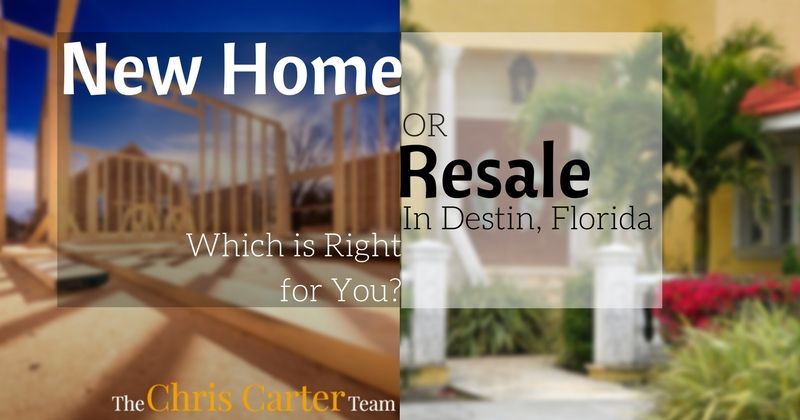 The decision to purchase a home is always a big one. Not only is there the initial price to pay, along with the mortgage, but there are also future bills and unexpected expenses.
All of this, then, begs the question: is it better to purchase a new home or a resale home? There are a number of factors that will determine the perfect decision for you, based on family needs, finances, jobs, and where you want to be. While a new home may be right for one person, a resale might be the best option for another.
Why Buy a New Home?
Buying a home new offers a number of competitive advantages. New homes don't need known or emergency renovations. They're already upgraded and up to date, which means that you don't have to spend an unknown amount of money on surprise repairs.
More often than not, the construction of new homes happens in areas with more land. This means that lot sizes are typically larger, perfect for families or people looking to feel less cramped. Living space also tends to be more spacious, with bigger rooms and larger windows, which attract gorgeous natural lighting.
Warranties often come with new housing purchases, which can save you a lot of financial headaches and strains should anything go wrong. As an example, if the basement foundation of the new house isn't functional or stable, that would typically be under warranty to protect you from financial loss.
The construction of a new home also has its advantages. With so many advances in technology, newer houses sport a more modern look while also following up to date health and safety standards. More than that, newer construction typically leans more toward environmental awareness than houses that were built years ago.
But, What About Resale Homes?
While purchasing new homes certainly has its advantages, buying a resale home does, too! The number one benefit has to be the price. Resale homes are typically less expensive to obtain than new homes. For the most part, sellers of new homes will price them at what they believe they'll be worth in a few years, making them more costly.
The neighborhood of a home that isn't new will be far more established, giving you the opportunity to scope out the community. In this way, you'll be able to decide if it's a place you'd like to live or if you'd rather take your search elsewhere. While lot sizes and large homes may be great, being able to stand the people you live next to is important, too!
Older homes have obviously been built to a very different standard than newer ones. They're typically sturdier with heavier materials built into their foundations. Workmanship is often more admirable, and some aspects can even be made by hand, such as counters and cabinetry.
Older homes can be more fun for those who enjoy tinkering or rebuilding things themselves. If you enjoy discovering the real potential behind a fixer-upper, then maybe a resale home is the perfect fit for you.
Whatever you decide to do – whether it is purchasing a new home or a resale – make sure to do extensive research. The more you understand about the house and the neighborhood, the greater your chance of being satisfied with your choices. Good luck out there!