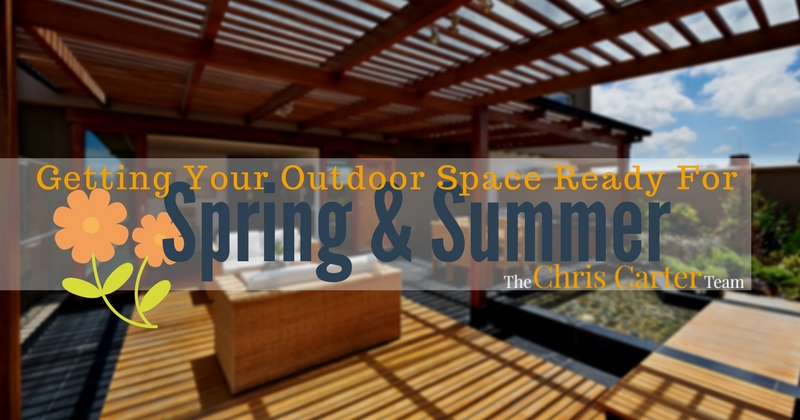 The warmer seasons are just about here, and it's time to get ready to tackle that outdoor space clean up. But where do you start? There is so much to do between cleaning up and adding in new features that are sure to wow both guests and family members. Also start thinking about whether or not you want to add to or create a brand new garden. Have some fun reorganizing, and don't forget to take out the old and bring in the new!
Clean, Clean, Clean!
As much fun as it is to start getting into the good stuff, like adding a new table, building a new patio, or making things beautiful, the dirty work has to come first. If you have a patio or outdoor space, use a pressure washer to make things sparkle. You'll be surprised at how much grunge actually comes off!
De-cluttering is always at the top of the list, too. Sometimes we tend to collect things that we never use; or maybe we only use them once. Look in corners or underneath the patio, and you may be surprised at what you find. A great way to organize clutter is to just gather everything, place it into a pile, and invite over some friends to help you sort it. Work parties are always a fantastic motivator, especially if there's food involved!
If you have gardens or lawns, now would be an excellent time to assess them. Go through and pick up sticks, rocks, and items left over from last summer. Do you want to keep them around, or would you rather change it up and do something totally different for the summer? Rock gardens or plain stone can look both charming and elegant, and they're much easier to manage as well.
Grills and Outdoor Lighting
If you enjoy barbequing in the spring and summer months, now is the perfect time to check on your grill. It's possible that if it hasn't been used regularly, it'll need a little TLC. The most effective way to clean it is to turn it on and warm it up just a little bit. Then turn it off so that you can scrub it with grill-safe tools such as brushes and cloths.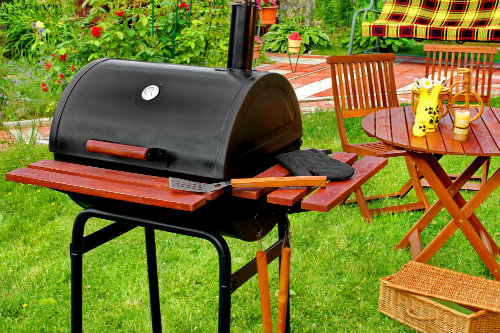 Once the grates are clean, place them in a safe bucket and soak them in hot water. While that's happening, gently brush off the elements and try to remove any gunk or bits of debris that have fallen into cracks and corners.
The drip pan can be removed and scrubbed in the same manner as the grates. When all is said and tidy, reassemble everything before applying a stainless steel wipe to make everything sparkle.
Don't forget to check outdoor lights if you have any. Solar-powered lights are the best, since they use sunlight and don't rack up utility bills. For more traditional outdoor lighting, make sure bulbs are tight and not burnt out. Check on fixtures and clean light covers. Sometimes they can really gain a buildup of dust and dead insects.
Get Creative!
Have you always wanted to add something to your outdoor space, but never had the time? Now may be your best opportunity! Don't be afraid to follow your own style and make that space your very own. It can be really fun and satisfying to upgrade things like patios, lightning, grills, and fencing.
For those into inventing their own projects, consider taking old furniture and turning it into a planter for some stunning spring and summer daffodils or pansies. Spruce the place up with some distinctive flare that's all your own. Make wind-chimes out of wood and metal scraps or create some faerie-like items to decorate your garden. The options and opportunities for creative fun are endless!