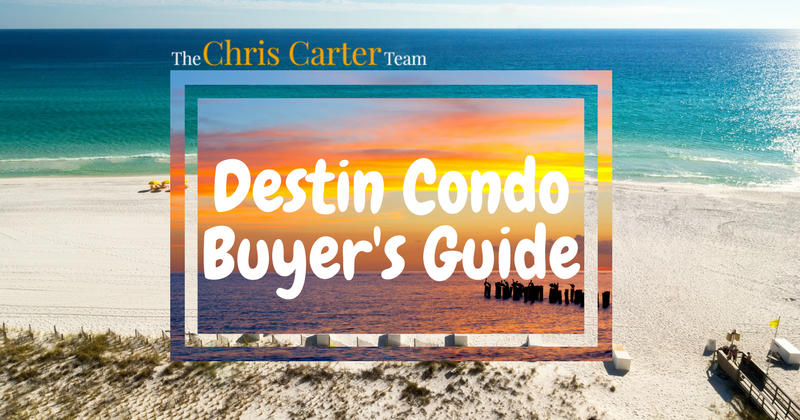 The condos market has been experiencing a surge across Destin, Florida and the nation. People are rediscovering the joys of living downtown while enjoying a cosmopolitan lifestyle. Sharing property with others allows you to have access to favored amenities like tennis courts and fitness centers. Other benefits include lower maintenance fees and an affordable way into the competitive real estate market.
Before you start your Destin condo-buying journey, here are some considerations worth looking into.
1. Exploring Your Preferred Location
Condo living is all about lifestyle and convenience, so finding the right location is crucial to your overall living experience. How long is it going to take you to get you from point A to point B? What about noise? Make sure to factor in work, main thoroughfares, shopping and dining options, recreation and anything else you feel you should be close to.
It's also important to consider where your unit is in the building. Do you wish to be in the corner of the hallway as opposed to being right next to the elevator? South facing for year-round sunshine? The location is everything.
2. Pre-sale vs. Resale Properties
Pros of New Condos
Customization: When buying a condo before it's completed, you often get to choose the style of the suite you are interested in, including interior finishes and color schemes.
More Time to Budget: Pre-sale condos require a deposit before the construction is even started. This allows for more time to work towards building up a part of your down payment over the course of two to three years while your condo is being built.
Good to Know: Check before buying to see if there will be any deferred costs. Based on the answer, make sure you can afford an increase in property fees.
Resale Condo Pros
What You See Is What You Get: If imagining or understanding a space from renderings is not for you, one of the positives of buying a resale condo is that you can gain intimate knowledge of the space by walking through the unit. Seeing the layout in person and looking into the common areas of the building allows for fewer unknowns.
3. Get to Know Your Neighbors
Researching a property is extremely important. You can spend hours online looking into the details of the building and the area, and meet with agents to learn as much as possible about your potential investment. One more way of getting a sense of the community is to speak with actual homeowners. Talking to the building manager and concierge is also a helpful way to find out more first-hand information from people who are there on a regular basis.
4. Asking Important Questions
It's a good idea to speak with a lawyer, a real estate agent, and an accountant to go over specific questions before making your purchase. Knowing your boundaries as a potential condominium owner will help you with what the future may bring. Here are some critical questions to ask before taking ownership:
What are my repair and maintenance responsibilities?
What are the rules and restrictions living here?
How much should I budget for monthly expenses such as HOA fees and future assessments?
Ask to meet with the building manager to get a transparent sense of how the building is managed.
All of your questions should be answered with clarity and 100% certainty.
5. Condos as Vacation Property
The booming shared economy containing platforms such as Airbnb, FlipKey, VRBO, HomeAway entice many people to invest in rentals. Some property buyers solely rely on renting out their space short term to generate income in order to afford their investment. This can be a tight place to be if your annual returns are negative due to a down year for bookings.
Good to know: It's also important to comb through the Condo Declaration legal documents to see if you are allowed to rent out your property both long and short-term. Taking a close look at the condo and strata bylaws with your lawyer is an excellent way to negate potential lawsuits or legal issues.