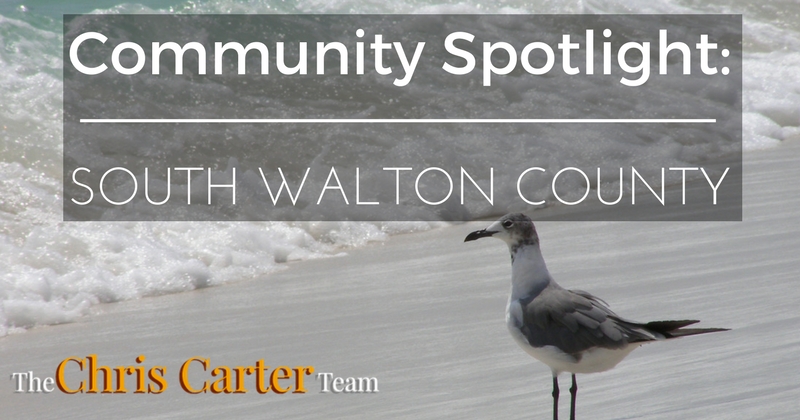 Best Day Ever To Explore The Scenic 30A
Scenic 30A is where beach, nature and community thrive. These unique beach communities, strung together by winding scenic roads, hiking trails, and bike paths are the perfect place for you to unwind and leave all of your cares behind. The beaches of South Walton are an exciting and eclectic mix of architecture that matches each community's charm.
This 28-mile corridor in Walton County, Florida boasts pristine white sand and beautiful views. Whether you choose to travel by car, bicycle, or on foot, opting for the scenic route will take you past four expansive state parks, over 27 miles of lush greenway trails, 11 stunning coastal dune lakes, and 12 beach communities.
Some Walton County History
The late 1800's was a period when American taste and interest in vacationing at the beach in the summer became popular. In many parts of Northwest Florida, small beach resort communities began to grow. The first beach cottage is thought to have been built in Grayton Beach, in 1880. By 1911, Grayton Beach was one of the most popular small resort areas for beach-goers.
As with many developments in the 1920s, promotion and advertising were widely used to market popular resort areas. Many newspapers touted Grayton Beach as a place to buy a beach lot, a place to relax, and a getaway to recuperate from hectic living. By 1923, new houses began to replace cottages that had been located on the beach since the turn-of-the-century! Thus, began the migration to Northwest Florida to live, play, and enjoy the sun!
Scenic 30A Communities
The beautiful homes that line the scenic 30A coastline offer breathtaking views of the Gulf of Mexico with stunning aqua-marine waters, that reflect the Northwest Florida sun! The communities here embody a charming small beach-town beauty that locals love and visitors yearn for.
While having a beautiful 30A beach home is something so many dream about, not everyone wants to have a full-time, part-time, or vacation home directly on Scenic 30A's pristine beaches. One of the great things about living, or owning real estate, in South Walton Florida is the diversity of locations the area has to offer. There are beautiful homes for sale, with wonderful waterfront or wooded surroundings, to make almost everyone's dreams come true!
If beachside living isn't what you want, but you want to be on the water, you could try the Choctawatchee Bay or explore the many unique Coastal Dune Lakes that dot the scenery. If you choose a home for sale along Scenic 30A, you could have a dream house that offers the best of beach life, bay life, and lakefront living to enjoy!
Why Not Keep Active Along The Scenic 30A
There are many relaxing, family-friendly activities to enjoy while taking in the breathtaking sights of Scenic 30A in Walton County. The picturesque environment is the perfect setting for activities that allow you to stay active, relax during your free time, and reconnect with nature. Some of the many activities you'll enjoy may be biking, hiking, water sports, golf, or shopping in the local shops.
What do miles of beautiful coastline, pristine beaches, acres of woodlands, open space, and preserve areas all have in common? Five-award winning Florida State Parks! Each state park has a unique flavor and focus that highlights the finest of the natural beauty of the area.
Camp Helen State Park, Inlet Beach
Deer Lake State Park, Seacrest
Eden State Park, Pt Washington
Grayton Beach State Park, Grayton Beach
Topsail Hill Preserve State Park, Santa Rosa Beach
For The Foody In The Group
For the foody in the group there are many great local restaurants along Scenic 30A. We suggest you try out:
Café Tango – in Santa Rosa Beach
Blue Mountain Beach Creamery – at Blue Mountain Beach
Hibiscus Coffee House – in Grayton Beach
Dawsons Yogurt and Fudgeworks – in Seaside
Depending on where you decide to settle, you could be close to downtown Seaside, Watercolor or Rosemary Beach. You may be tucked away on one of our pristine Coastal Dune Lakes, next to the beach, or along the Choctawhatchee Bay.